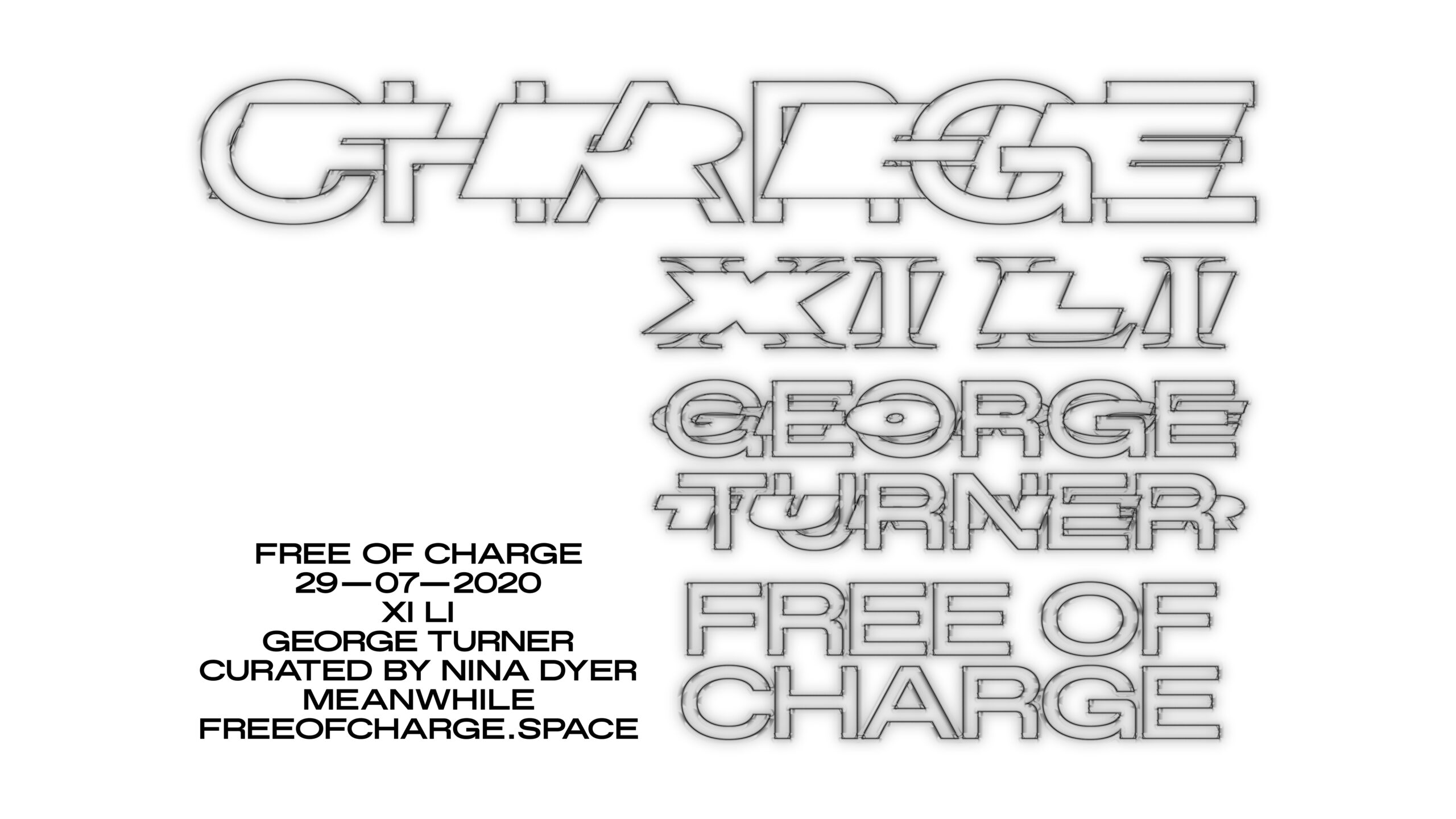 2020
Does the internet want to be free?
In light of the renewed artist resale rights debate in Aotearoa, this exhibition asks what property looks like in the Digital Age. Are current notions of intellectual property useful to the art being produced across non—traditional media?
FREE OF CHARGE is an online exhibition featuring the works of Xi Li and George Turner, curated by Nina Dyer.
29 July — 11 August at MEANWHILE
I was approached to develop the visual identity and online platform for this online exhibition. Working closely with Nina Dyer and the exhibiting artists, I created the website to host the artists online works, the exhibition identity implemented in the online exhibition space and supplementary promotional and social media material.